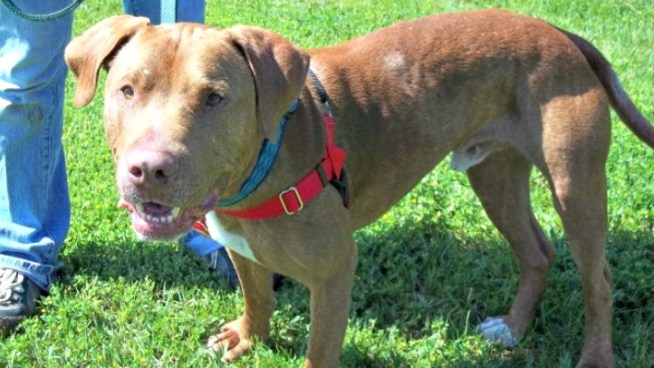 Workers at a New Milford animal shelter are breathing a sigh of relief after their beloved pit bull Rocky, who they feared stolen, was returned on Monday.
Llewellyn, a Kennel Attendant at the Animal Welfare Society of New Milford, said immediate panic set in after Rocky, 6, disappeared on Sunday.
"I saw his harness was still in the basket; we realized he was gone," Llewellyn said.
Llewellyn said someone broke in on Sunday evening while she was running errands. Rocky was the only missing thing.
"Clearly, someone broke in -- took him -- and got scared and dropped him (off somewhere)," Llewellyn said.
Luckily, the red-nosed pit bull wasn't gone for long.
To learn more about the Annual International Social Uprising Resistance and Grassroots Encouragement (S.U.R.G.E.!) Film Festival please visit: www.WeSurge.org