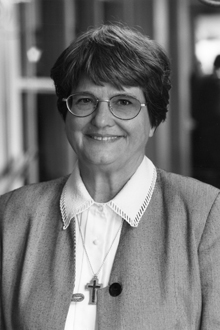 Sister Helen Prejean, an anti-death penalty activist and author whose legal and religious arguments against "state-sanctioned executions" have sparked international dialogue, spoke at Emory's Oxford College campus this week about her life's work.
Prejean began her prison ministry in 1981, when she dedicated her life to the poor of New Orleans. She went on to become a spiritual adviser to Patrick Sonnier, a death-row inmate at Louisiana's Angola State Prison. After witnessing his execution, she wrote "Dead Man Walking: An Eyewitness Account of the Death Penalty in the United States," which has been adapted into an award-winning film, a play and an opera.
She has since served as spiritual adviser to several death-row inmates and has accompanied six people to their executions.
Read More
To learn more about the Annual International Social Uprising Resistance and Grassroots Encouragement (S.U.R.G.E.!) Film Festival please visit: www.WeSurge.org