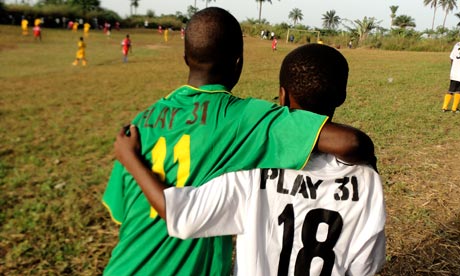 Having spent an intense nine days in the company of 14 European social entrepreneurs, I have seen at first hand the potential of young people to change the world.
I was one of the judges for Ben & Jerry's
Join Our Core
competition, which included accompanying all the shortlisted candidates to Uganda to spend a week living with local farmers who supply the ice-cream maker with Fairtrade vanilla.
The easiest option in business is to take the path of least resistance, which in our current culture is to maximise profits and remain blinkered to the consequences of our actions.
It therefore takes determination and self-awareness to be able to create an enterprise that integrates doing good with doing well, or – on a deeper level – merging heart and mind.
Read More
To learn more about the Annual International Social Uprising Resistance and Grassroots Encouragement (S.U.R.G.E.!) Film Festival please visit: www.WeSurge.org